Jupiter Medical Center Welcomes Breast Surgical Oncologist Julian K. Berrocal, MD, FACS
Category: Press Releases
Posted On:
Written By:

Jupiter Medical Center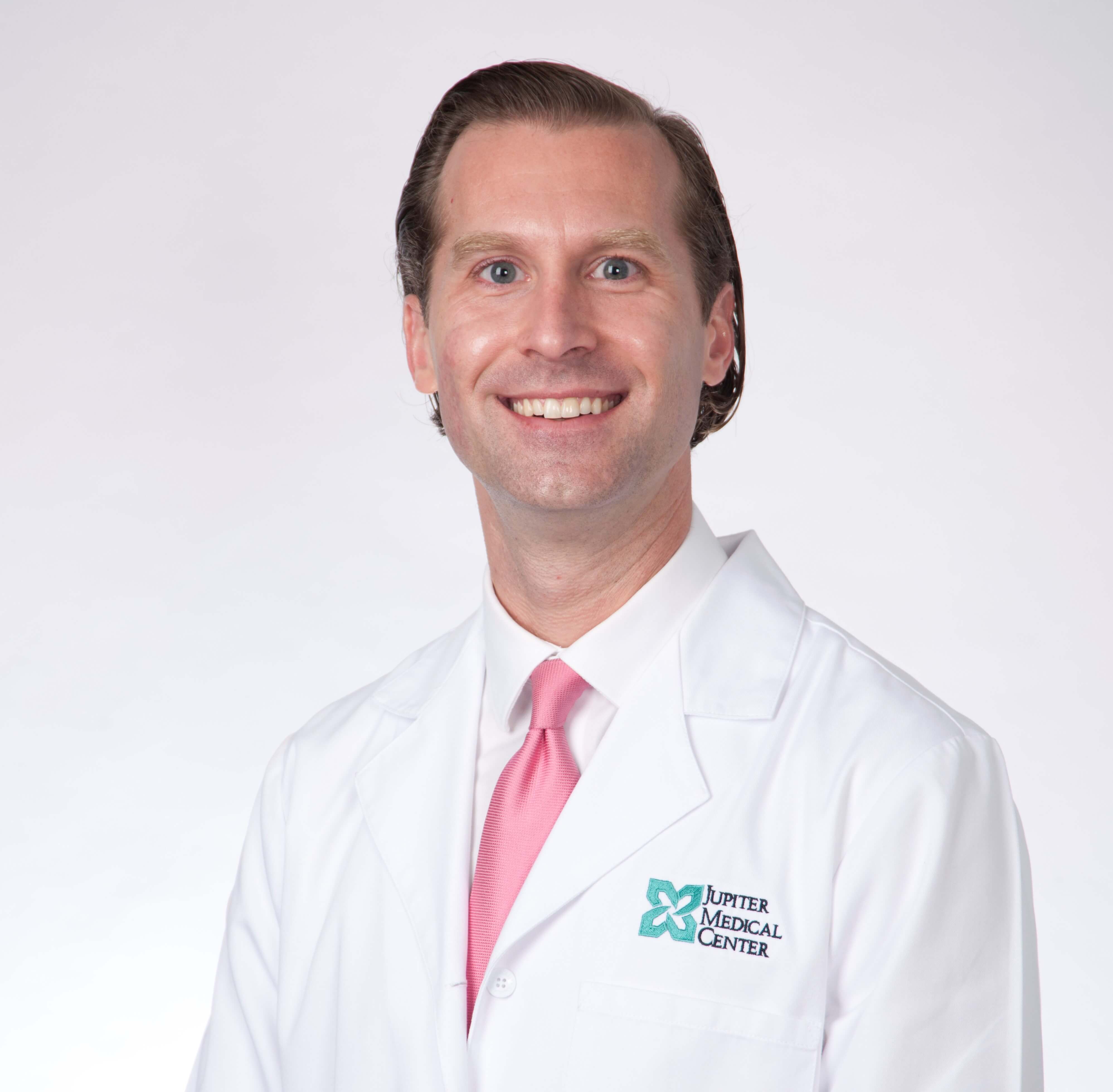 ​JUPITER, Fla.- Jupiter Medical Center leadership is pleased to announce that Breast Surgical Oncologist Julian K. Berrocal, MD, FACS, has joined the esteemed not-for-profit's Comprehensive Breast Care Program. A Palm Beach County native, Dr. Berrocal credits a high school volunteer program at Jupiter Medical Center for sparking his initial interest in medicine. He joins a well-regarded multidisciplinary team led by John A.P. Rimmer, MD, FACS, FRCS, FRCSed, FICS, Medical Director of the program.
Board Certified in General Surgery, Dr. Berrocal completed his residency in New York City and an Interdisciplinary Breast Fellowship at Yale University. He attended the University of Miami before obtaining his doctorate at the Medical College of Wisconsin. Prior to joining Jupiter Medical Center, Dr. Berrocal was the Associate Program Director of the General Surgery Residency for the University of Miami Miller School of Medicine Regional Campus. He is a member of the American College of Surgeons and the American Society of Breast Surgeons. Dr. Berrocal lives in West Palm Beach, and when not at work, he enjoys music, cooking, and spending time with friends and family.
"It feels full circle to accept a position with the area's most highly regarded hospital, the one that initially cultivated my love of medicine," said Dr. Berrocal. "Having immediate access to world-class physicians is vital to cancer care, and I am excited to join specialists who prioritize a fast-access, multidisciplinary approach to ensure our community receives the best health care."
Dr. Berrocal will join a team of oncology experts, including oncologists, imaging specialists, diagnostic radiologists, pathologists, and breast cancer navigators, who guide patients from diagnosis through treatment to wellness. A multidisciplinary approach is more effective and efficient, given that appointments with various specialists can happen concurrently. Paired with state-of-the-art technology, the Comprehensive Breast Care Program was the first in Palm Beach County and the Treasure Coast region to be accredited by the National Accreditation Program for Breast Cancer Centers. The center also accepts next day oncologist appointments for newly diagnosed cancer patients to expedite their treatment.
"Dr. Berrocal is a tremendous asset to our expanding Jupiter Medical Center Anderson Family Cancer Institute and the Physician Group," says Rogerio C. Lilenbaum, MD, FACP, FASCO, SVP & Chief Physician Executive, who leads the Physician Group. "As we grow to meet the health care needs of our community, we are proud to be the employer of choice for physicians of exceptional credentials and experience."
To schedule an appointment with Dr. Berrocal or for more information about the Margaret W. Niedland Breast Center, call 561-263-4400. For more information about Jupiter Medical Center, visit jupitermed.com or follow Jupiter Medical Center on Facebook and Instagram @jupitermedicalcenter or on Twitter @JupiterMedCtr.
###
About Jupiter Medical Center
Highly rated in the region for quality, safety and patient experience, Jupiter Medical Center is the leading destination for world-class health care in Palm Beach County and across the Treasure Coast. Jupiter Medical Center's state-of-the-art facilities and cutting-edge technologies enable its award-winning physicians to provide a comprehensive continuum of inpatient and outpatient health care services. Jupiter Medical Center's specialty centers of excellence include: orthopedics, comprehensive cancer care, cardiovascular care, neurosciences, and women's and children's services. For more information about Jupiter Medical Center, please call 561-263-2200 or visit www.jupitermed.com.