Emergency Services
24/7 Emergency Medical Treatment
​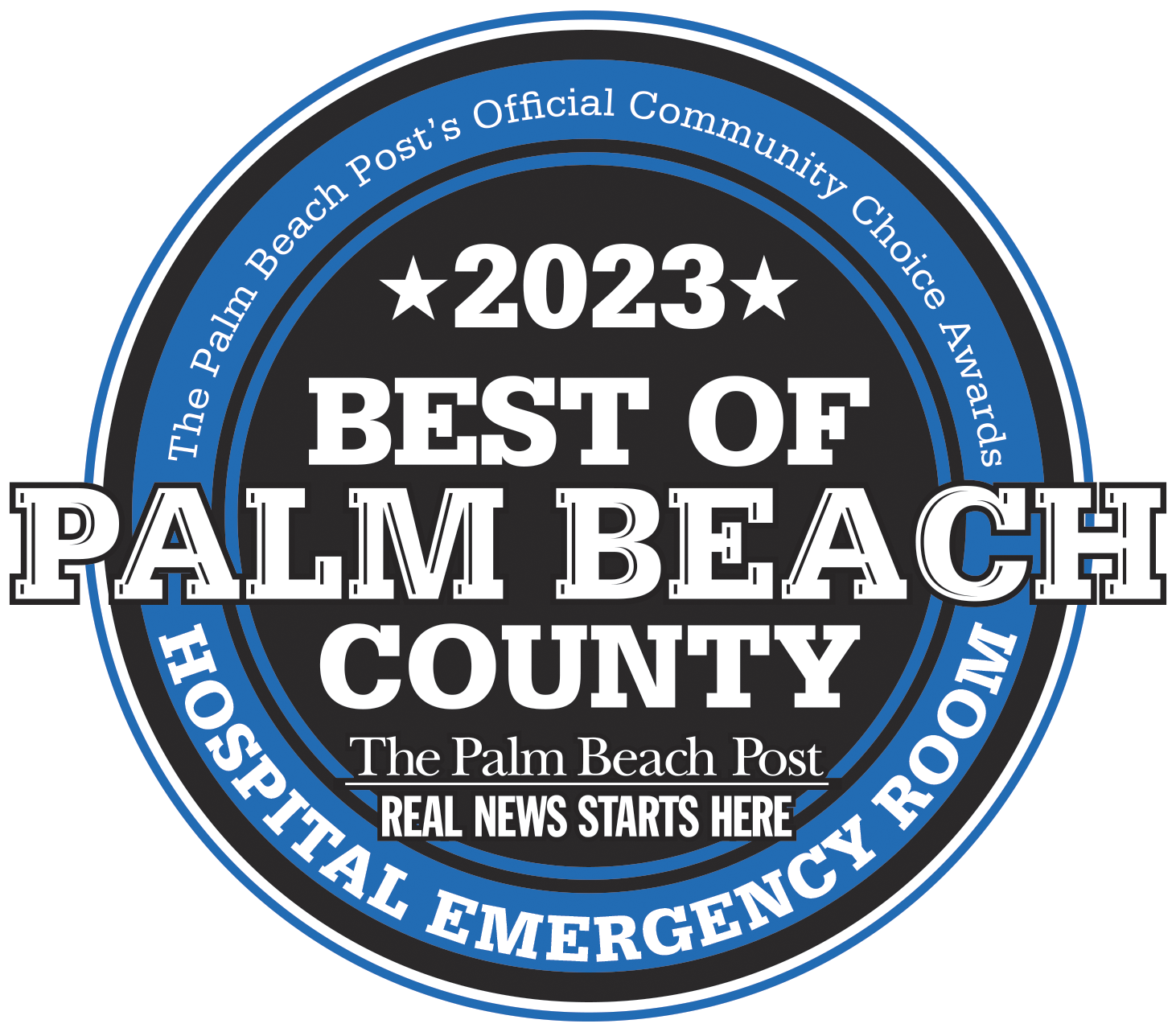 ​Jupiter Medical Center, is a leader in health care that wants to help you be prepared should you or a loved one ever need emergency medical care. The emergency department is a vital part of Jupiter Medical Center and stands ready to handle virtually any emergency – from a serious scrape to a life-threatening stroke and virtually everything in between. Our emergency department is one of the most advanced in the area, treating more than 40,000 patients annually, and all have direct access to the world-class care that Jupiter Medical Center is known for. By pairing our team of experts with in-house, state-of-the-art diagnostic equipment, we can provide faster diagnosis and treatment when you need it most.
​
Contact our Emergency Department at 561-263-4460 for further information. For a true emergency, please call 911.
Pediatric Emergency Care
The Mastroianni Family Pediatric Emergency Department at Jupiter Medical Center is here for your little ones when the unexpected happens. We have 24/7 emergency room pediatric physicians and nurses, specially trained in pediatric emergency care to meet the needs of children up to 18 years of age. The emergency department features eight treatment rooms, including an orthopedic room, two triage areas, and medical equipment designed specifically for smaller patients. We understand how unnerving it can be for children to need emergency care, and our facility provides toys, interactive games, and kid-sized furniture to help reduce anxiety.
When to Visit an Emergency Room
Jupiter Medical Center's Emergency Department was voted 2022's Best Emergency Room by The Palm Beach Post's Official Community Choice Awards, and we continue to raise the bar for care. Our team provides an exceptional level of knowledge, skill, and compassion to every patient served. If you experience any of the following conditions or symptoms, it could qualify as a medical emergency, and go to—or ask to be taken to—our Emergency Department.
10 of the most common reasons to visit our Emergency Department include:
Chest pain or pressure
Uncontrolled bleeding
Sudden, severe pain
Difficulty breathing or shortness of breath
Difficulty speaking or altered mental state
Coughing or vomiting blood
Sudden dizziness, weakness, or changes in vision
Severe or persistent vomiting or diarrhea
Vaginal bleeding with pregnancy
Serious burns
This is by no means a comprehensive list, and if you are concerned that you or a loved one needs immediate care, don't hesitate to head to our state-of-the-art emergency department.
Urgent Care vs. Emergency Care Services
While you should never take a chance with a medical emergency, not every condition that requires medical attention is a life-threatening emergency. There are several services that can be just as efficiently provided at an urgent care center.
At Jupiter Medical Center, we offer five convenient Urgent Care locations as a great cost-saving and time-saving alternative. Below are examples of issues that are best treated at an urgent care center:
Bladder infections
Coughs, congestion, or sinus problems
Mild fevers
Pink eye or other minor eye conditions
Sprains or minor injuries
Bug bites or small animal bites
Ear infections
Minor burns
Rashes
Throat pain
Whether you choose to be treated at one of our Urgent Care centers or in our world-class Emergency Department, rest assured that you will receive the highest quality of medical care.
For more information about our emergency care services, call our team at 561-263-4460.
Jupiter Medical Center

We want to help you! If you have questions about our services and what we can offer you and your loved ones, please reach out.