Orthopedics
Experience World-Class Orthopedic Care in Palm Beach County
Find Innovative Solutions for Joint Pain and Limited Mobility
At The Anderson Family Orthopedic and Spine Center of Excellence at Jupiter Medical Center, patients from Palm Beach County and the Treasure Coast experience award-winning, industry-recognized care from teams of orthopedic experts who specialize in leading-edge technology and care to treat common joint and spine disorders.
Jupiter's orthopedic specialists focus on a primary goal: to ensure that joint pain and limited mobility are symptoms of the past for anyone with troublesome knees, hips, backs, spines and shoulders.
Included in their approach to innovative orthopedic care is the Mako SmartRobotics™ for total knee replacement, partial knee replacement and total hip replacement. Aided by CT scans that create a 3D model of each patient's unique bone anatomy, Mako-trained surgeons can place artificial joints and implants with individualized precision, resulting in longer-lasting results, less post-operative pain and quicker patient recovery.
Guided by the expertise, commitment and care coordination of the Jupiter team, you experience personalized orthopedic care so that you can return to the activities you love.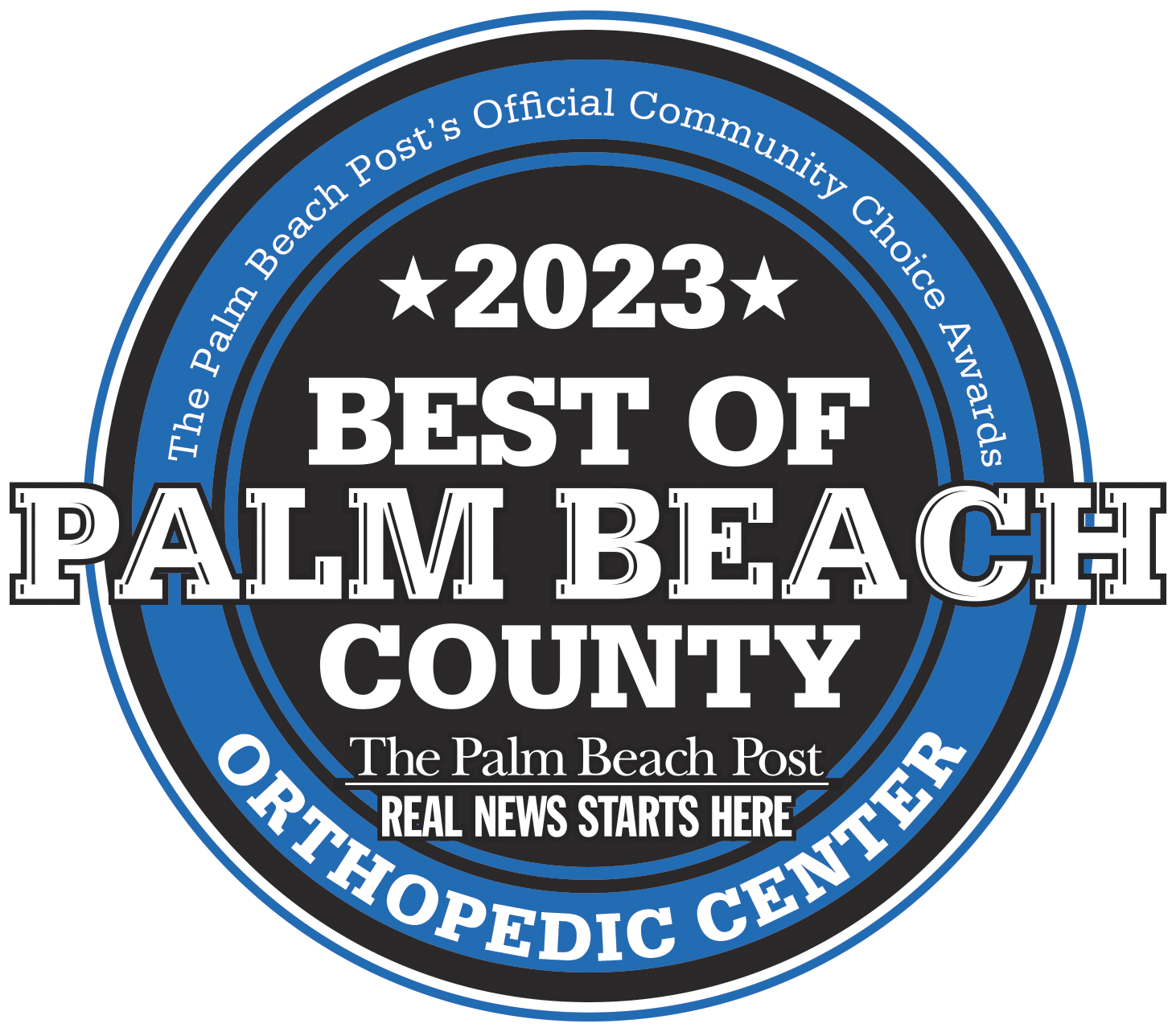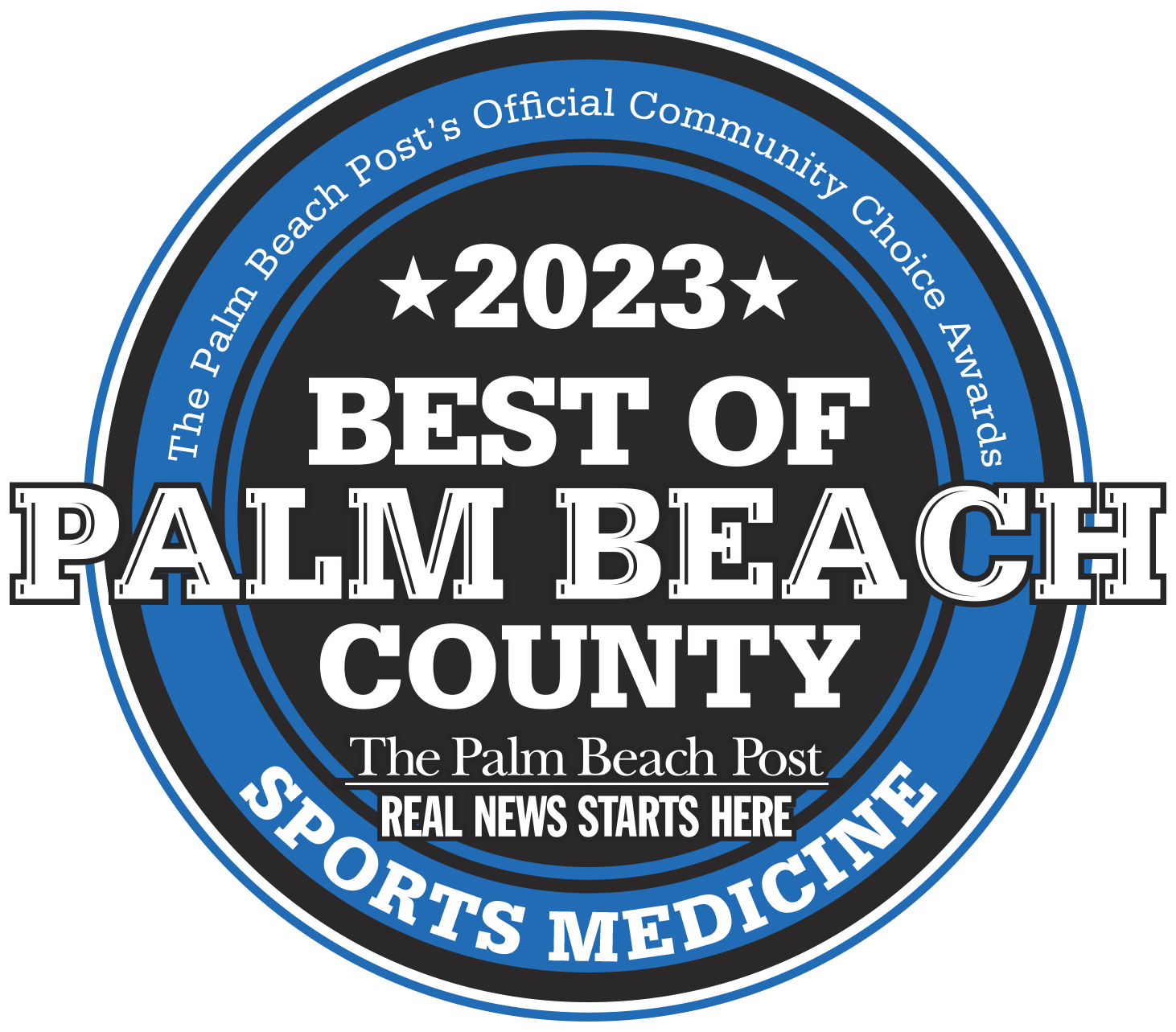 Hips. Knees. Shoulders. Elbows. We've Got You Covered.
The 30-bed Anderson Family Orthopedic and Spine Center of Excellence features:
Surgical suites with the most advanced technology for minimally invasive surgery
Mako Robotic-Arm Assisted Surgery System for total knee, partial knee and total hip replacement in the Florence A. De George Pavilion, a dedicated unit for this type of surgery
State-of-the-art gym for rehabilitation therapy
Spacious patient dining room
Patients benefit from comprehensive care:
Advanced, minimally invasive surgical techniques
Pre-operative strengthening program and education class
Perioperative surgical visit to minimize potential risk and document outcomes
On-site inpatient rehabilitation
Outpatient rehabilitation at eight Jupiter Medical Center facilities across the region
Specialty programs, including transitional post-therapy exercise programs and aquatic therapy
Home health services
Pain management
Integrative medicine
A dedicated orthopedic and spine patient navigator
Find Award-Winning Orthopedic Care at Jupiter Medical Center
Jupiter Medical Center offers comprehensive inpatient orthopedic services from an experienced, caring team in a setting designed for patient comfort and convenience.
Jupiter Medical Center is the only Florida hospital to earn all five of these highly coveted distinctions:
Blue Distinction Center+ for Knee and Hip Replacement, for exceptional care and results for patients undergoing total knee and hip replacement surgeries, with additional recognition for cost-effective, affordable care, and reduced complication rates and hospital readmissions
Blue Distinction Center+ for Spine Surgery, for expertise in cervical and lumbar fusion, cervical laminectomy and lumbar laminectomy/discectomy procedures, resulting in fewer patient complications and readmissions
Certification by The Joint Commission that acknowledges the highest national standards for patient safety and quality of care in three orthopedic specialties: Hip and Knee Replacement, Shoulder Replacement, and Spine Surgery
To speak with our Orthopedic Navigator, please call 561-263-3633.
Jupiter Medical Center

We want to help you! If you have questions about our services and what we can offer you and your loved ones, please reach out.