Heart & Vascular
Choose the Robson Heart & Vascular Institute at Jupiter Medical Center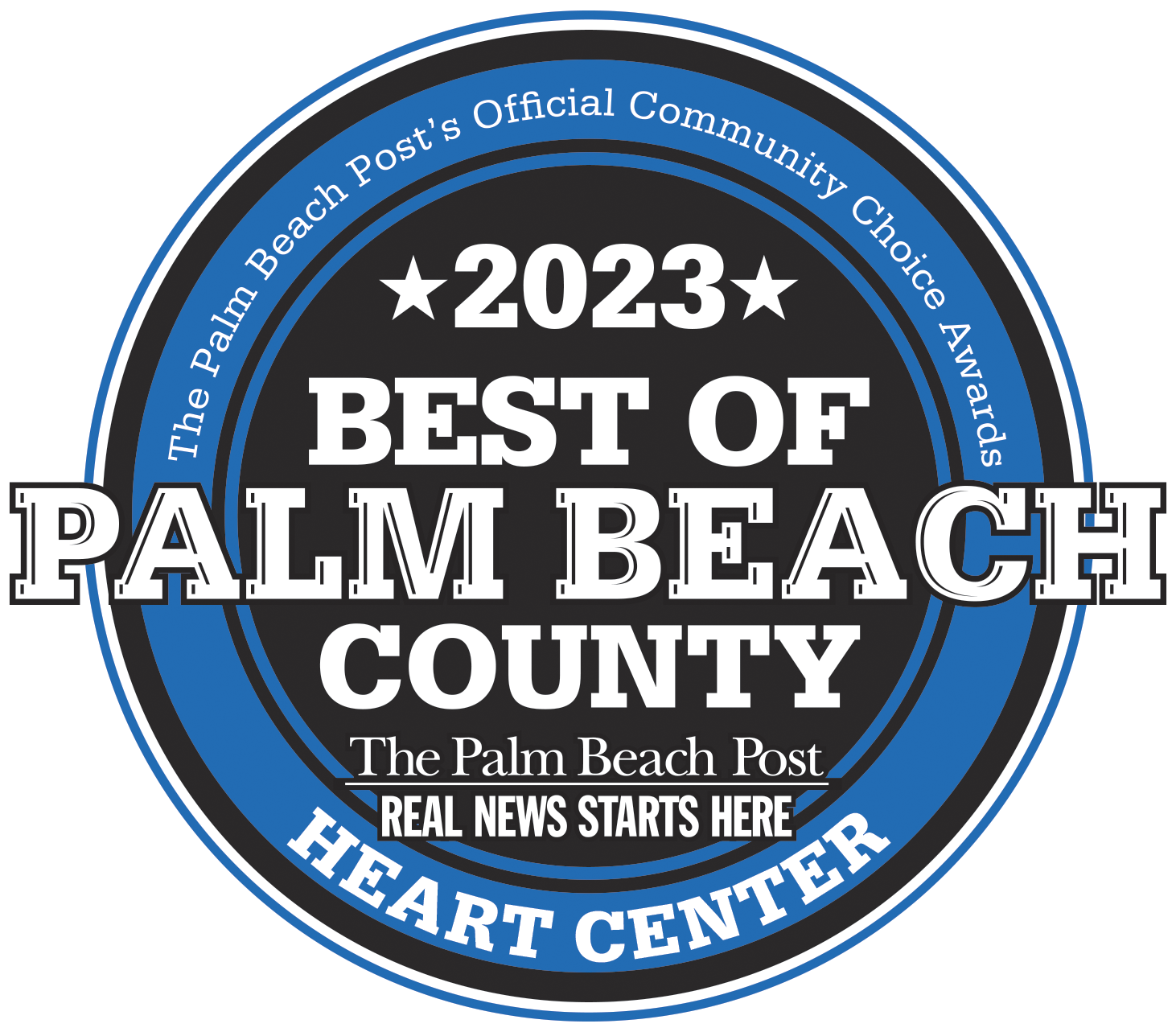 Expertise. Quality. Leading-edge technology. Reassuring peace of mind where you live.
People with heart disease throughout Palm Beach County and Florida's Treasure Coast experience world-class cardiac expertise, personalized healthcare, sophisticated technologies and supportive services all at the award-winning, nationally recognized Robson Heart & Vascular Institute at Jupiter Medical Center.
Why the Robson Heart & Vascular Institute?
When patients choose the highly trained non-invasive and interventional cardiologists, electrophysiologists, cardiac surgeons, cardiac nurses and specialized technologists at the Robson Heart & Vascular Institute, they and their families can stay close to home to experience the full continuum of specialized cardiac care.
Award-winning expertise and care. The Robson Heart & Vascular Institute team continuous to build and earn a stellar reputation for clinical excellence, quality and safety, expertise, therapies, results, and personalized care for a wide range of heart conditions.
Advanced electrophysiology for cardiac arrhythmias, a specialty focused on treating abnormal heart rhythms, such as atrial fibrillation. Board-certified electrophysiologists also implant pacemakers and defibrillators in our cardiac catheterization lab.
Advanced care for heart failure.
Open-heart surgery (when minimally invasive techniques are not appropriate), including "off-pump" cardiopulmonary bypass surgery (or grafting), often known as CABG. Instead of using a heart-lung machine, the patient's own heart continues beating and circulating blood and oxygen throughout the body during CABG surgery.
Cardiac non-invasive diagnostic procedures.
Interventional cardiology, which is the use of catheters to diagnose, test and treat heart disease in adults without the need for open-heart surgery. Interventional techniques include balloon angioplasty (surgical repair or unblocking of blood vessel to keep it open) and thrombectomy (removal of a blood clot from a blood vessel).
Cardiac wellness and preventive heart health.
Cardiac rehabilitation.
Quality & Safety:
Jupiter Medical Center also has earned chest pain certification from The Joint Commission, the nation's oldest and largest standards-setting and accrediting body in healthcare. The Gold Seal of Approval, awarded after a rigorous on-site review by national healthcare experts, reflects our cardiac and emergency care teams' commitment to safe and effective cardiac care, ongoing performance and quality improvement, bolstered by adherence to consensus-based national standards for treating patients experiencing chest pain or other heart attack symptoms.
The Robson Heart & Vascular Institute at Jupiter Medical Center encompasses a full continuum of cardiac care: wellness and preventive cardiology, noninvasive diagnostic procedures, interventional cardiology, advanced electrophysiology for cardiac arrhythmias, open heart surgery and cardiac rehabilitation, right here in Palm Beach County.
Our mission is delivering the highest caliber heart and vascular care, to keep your heart strong and healthy, and ensure that you have the best quality of life – now and long into the future.
Experience Jupiter's World-Class Services, Facilities and Technology
At the Robson Heart & Vascular Institute, you'll find an array of cardiac imaging, surgical and diagnostic services - from preventive and minimally invasive care to open-heart procedures - to treat a broad range of heart conditions.
State-of-the-art facilities include:
Cardiac catheterization labs
Electrophysiology labs to treat heart arrhythmias
Cardiac operating suites
A cardiovascular intensive care unit (CVICU)
A dedicated acute recovery unit staffed by specialists in pre-procedure and post-procedure care for cardiac intervention patients
Afib Center of Excellence to treat atrial fibrillation
Structural Heart Program and Valve Clinic
A cardiac rehabilitation center
Benefit From Personalized Cardiac Care, Close to Home
Every heart patient has unique needs, and each heart patient deserves individualized, personalized care from referral and diagnosis through treatment, follow-up and rehabilitation.
Our goal is to deliver outstanding cardiac care in the safest environment, while also providing compassionate support to our patients and their families, enabling them to enjoy the highest quality of life for many years to come.
When it's time to take care of your heart, choose the Robson Heart & Vascular Institute at Jupiter Medical Center.
Jupiter Medical Center

We want to help you! If you have questions about our services and what we can offer you and your loved ones, please reach out.