Jessica Schwartz, DO
Certifications
Board Certified in Internal Medicine
Member American College of Physicians, American Osteopathic Association
Education
Medical School: Nova Southeastern University College of Osteopathic Medicine
Internship: Broward Health Medical Center
Residency: Broward Health Medical Center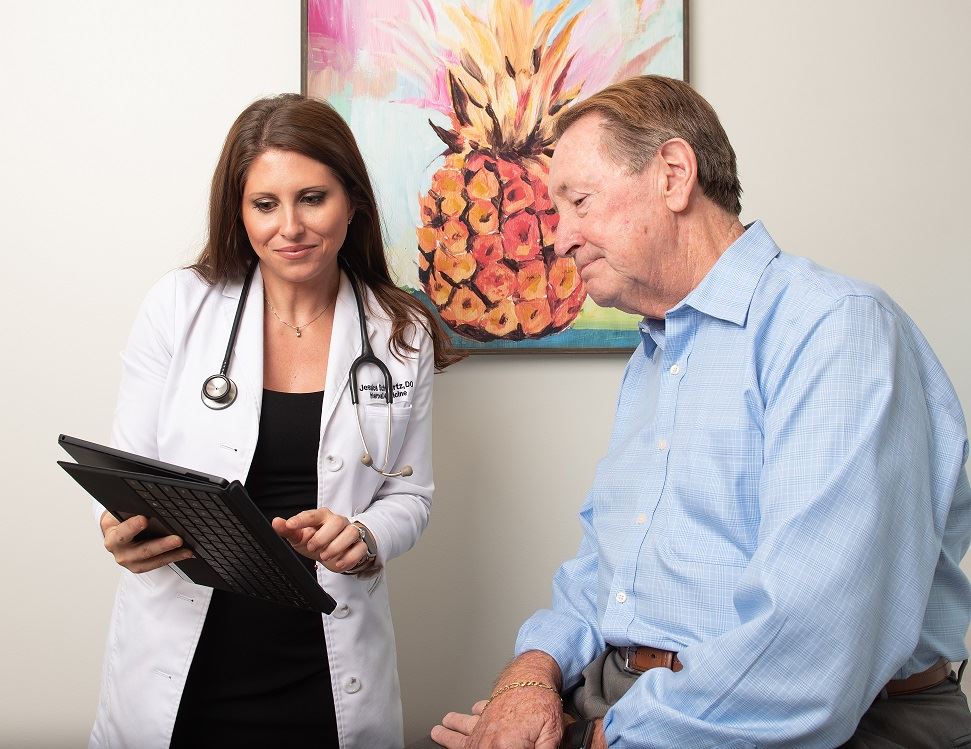 ​
Clinical Expertise
Dr. Jessica Schwartz is a board-certified general internist with a special interest in obesity medicine. She takes a holistic well-being approach in her practice, considering the complete person in the management and prevention of disease physically, psychologically, socially, and spiritually.
This approach supports the concept that there is a link between our physical health and our more general well-being. Preventive services are important for everyone, especially as we age. By preventing problems, or identifying them early, you are more likely
to live a longer, healthier, and more satisfying life.
Dr. Schwartz has volunteered with the Handicapped Meets Christ Adults with Physical Disabilities, Camp Boggy Creek Spina Bifi da Camp and served as a Special Olympics Swim Coach.
As a Concierge Medicine Physician, she is able to spend more time with each patient to develop the strong doctor-patient relationships that are essential to patient care.
When patients feel heard and cared for by their physician, they are more likely to share their health struggles and concerns. With this information, Dr. Schwartz can provide advice and treatments that are more effective and best suited to that individual's
particular needs and preferences.
Patients receive attentive and personalized care that includes longer appointments, 24/7 emergency access via phone and text, and little or no wait times for scheduled appointments.
Patients with chronic illness or other conditions requiring specialized care can expect Dr. Schwartz to collaborate with their specialists to ensure their care is well-coordinated and all of their questions and concerns are fully addressed.
Jupiter Medical Center

We want to help you! If you have questions about our services and what we can offer you and your loved ones, please reach out.