About Us
Quality Care & Comprehensive Treatment in Jupiter, West Palm Beach, Stuart & Palm Beach Gardens
At Jupiter Medical Center Urgent Care, we offer convenient walk-in care as well as extended weekday and weekend hours. Whether we are treating you for a minor infection or helping you establish a corporate wellness program for your business, Jupiter Medical Center Urgent Care will help you promote and maintain a healthy life.
Our services are available to patients of all ages seeking immediate and effective medical treatment. Visit us whenever you are experiencing a health problem and want quick action—appointments are not necessary. We offer a full range of diagnostic and radiology tests that are done on-site, allowing for faster results and more efficient treatment. Because we are part of the Jupiter Medical Center organization, our patients have easy access to world-class hospital services if their situation becomes more serious.
Your health is our priority. Visit us to experience the epitome of quality health care. Find a location near you in Jupiter, West Palm Beach, Stuart or Palm Beach Gardens, or contact us today.
Meet Our Medical Directors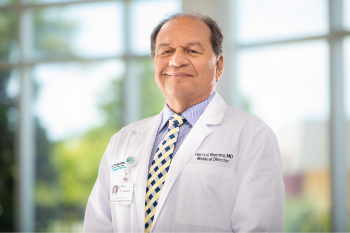 Harry J. Romero, MD, FACEP
Dr. Harry Romero is medical director of Jupiter Medical Center Urgent Care locations in Palm Beach County and leads our efforts in providing the highest quality of care to patients. A graduate of Harvard College and Harvard Medical School, he has over four decades of experience in emergency medicine.
This includes serving as an emergency physician at Bethesda Memorial Hospital for over 15 years, as well as Alexian Brothers Hospital, Santa Teresa Community Hospital and Kaiser Permanente Medical Center in California. Dr. Romero speaks fluent Spanish and has traveled and worked in Latin America and the Caribbean. He is also a diplomate of the American Board of Emergency Medicine and the National Board of Medical Examiners.
Now specializing in urgent care services, Dr. Romero's clinical expertise helps us in providing Palm Beach County with the safest, highest quality urgent care possible.
Gary Bradley, DO, MSC
Dr. Gary Bradley is medical director of Jupiter Medical Center Urgent Care in Stuart. He leads our efforts in providing the highest quality of care to patients in the Martin County area. After graduating from Florida Southern College, Dr. Bradley obtained a Master's Degree in Biomedical Science from Barry University before graduating from the Lake Erie College of Osteopathic Medicine in Bradenton, FL.
Dr. Bradley has a primary practice in Stuart and has a special interest in chronic disease management and believes in treating patients with compassion and quality care. He oversees all aspects of care provided at the Stuart Urgent Care Center.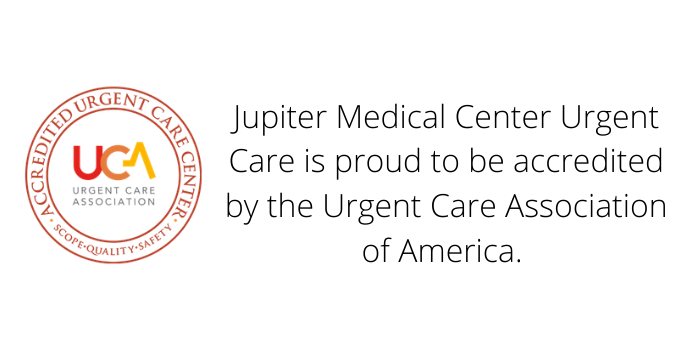 Jupiter Medical Center

We want to help you! If you have questions about our services and what we can offer you and your loved ones, please reach out.