Kristina Gostic, MHA, FACHE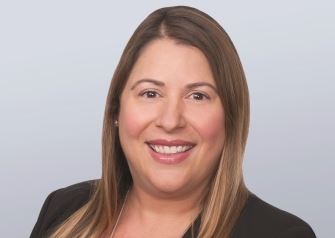 Kristina Gostic, MHA, FACHE
Vice President, Ambulatory Care
As the Vice President of Ambulatory Care, Kristina Gostic is responsible for all aspects of Ambulatory Care function and strategy which comprises hospital-based imaging, the Margaret W. Niedland Breast and Imaging Center, Pain Management, the Sleep Center, Urgent Care Services and Wound Care. Gostic joined the Jupiter Medical Center team in January of 2013 as the Imaging Manager and has held progressive leadership positions during her tenure.
Prior to joining the team, Kristina served for seven years as the Business Manager for a private, South Florida-based radiology practice. In this role, Gostic provided leadership and developed strategy for a team of 18 radiologists covering seven locations throughout Palm Beach County.
Gostic earned a Masters in Health Administration from the University of Florida along with a B.A. in Business Administration with a Minor in Economics. Following her studies, Gostic completed a competitive, one-year administrative fellowship at the Miami V.A. Medical Center. A Fellow of the American College of Healthcare Executives, Gostic regularly participates in leadership and professional development initiatives throughout the community.
Jupiter Medical Center

We want to help you! If you have questions about our services and what we can offer you and your loved ones, please reach out.