Pamela Canter, RN, BSN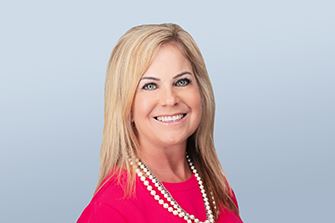 Pamela Canter, RN, BSN
Vice President & Chief Nursing Officer
As Vice President & Chief Nursing Officer, Pam Canter is responsible for oversight of the medical staff office, infection prevention initiatives, and quality and accreditation-related projects at Jupiter Medical Center.
During her tenure, Jupiter Medical Center has successfully achieved an "A" Hospital Safety Grade from the Leapfrog Group during each grading period and was recognized as a Leapfrog "Top General Hospital" for two consecutive years, most recently in December 2019. She led efforts to implement innovative strategies to improve communications and the patient experience, including the Language of Caring, which ensures patients are spoken to with respect, compassion and empathy; and Orchid Rounding, a digital tool that helps medical teams respond to patient requests and concerns more quickly. Canter also collaborated with interdisciplinary teams to achieve Joint Commission accreditations in Chest Pain, Primary Stroke, Hip, Knee & Shoulder replacement, Spine surgery, Urgent Care and Occupational Health. Canter also helped lead efforts to achieve Breast Center, Commission on Cancer and American Academy of Sleep Medicine accreditations.
Prior to joining Jupiter Medical Center, Canter was vice president of quality at Kendall Regional Medical Center in Miami, Florida, where she was instrumental in helping the hospital achieve Level 1 Trauma Center verification from the American College of Surgeons.
Canter received her Bachelor of Science in nursing from Otterbein University in Westerville, Ohio. She spent a decade working as a registered nurse in intensive care units and outpatient settings as well as case management before moving into management roles. She holds a green belt in Lean Six Sigma and was appointed to serve on the Ohio Department of Health's Hospital Advisory Council.
Jupiter Medical Center

We want to help you! If you have questions about our services and what we can offer you and your loved ones, please reach out.