Steven Seeley, MSN, CEN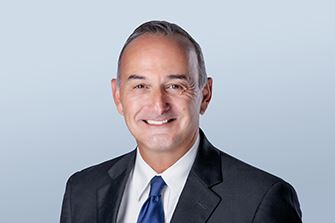 Steven Seeley, MSN, CENP, CEN, CPHQ
Senior Vice President & Chief Operating Officer
As Senior Vice President and Chief Operating Officer, Steven Seeley is responsible for overseeing the day-to-day operations of Jupiter Medical Center. His responsibilities include oversight of all hospital-based and ambulatory service lines, and major expansion projects.
Seeley joined Jupiter Medical Center in 2011 as Vice President for Patient Care Services and Chief Nursing Officer, serving in a dual role for five years. Prior to joining Jupiter Medical Center, Seeley held numerous executive positions in nursing and patient care services, including Interim Chief Nursing Officer at Holy Cross Hospital in Fort Lauderdale, Florida.
He received a Master of Science in Nursing from Nova Southeastern University in Davie, Florida, and a bachelor's degree in healthcare services from St. Thomas University in Miami, Florida. He holds credentials in executive nursing, emergency nursing and healthcare quality improvement practices, including Certified Executive in Nursing Practice (CENP), Certified Emergency Nurse (CEN) and Certified Professional in Healthcare Quality (CPHQ).
Jupiter Medical Center

We want to help you! If you have questions about our services and what we can offer you and your loved ones, please reach out.