3T MRI
Fast Scans. Clear Results. Simply Better.
We're committed to providing our patients with the latest in diagnostic imaging technology. That's why we're excited to announce the installation of our new MRI scanning technology. GE Healthcare's Signa Architect is a 3.0T wide bore system provides a whole new level of patient comfort with adaptable coil designs and acceleration techniques that minimize scan times and improve image quality. Not all MRI scanners are the same. If you want the fastest and highest quality medical imaging available in the region you want your scan done at Jupiter Medical Center.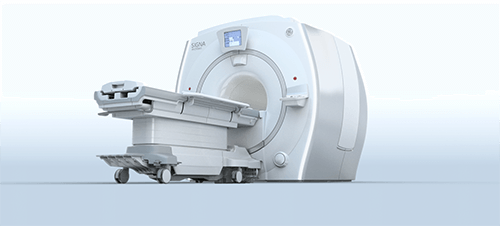 What is 3T MRI?
MRI, or magnetic resonance imaging, uses magnets and radio waves to provide images of the internal structures of the body. Magnetic resonance imaging allows medical professionals to examine the inside of a person's body without the need for an invasive procedure. Unlike x-rays, MRI uses non-ionizing radiation.
What Makes 3T MRI Different From Regular MRI?
A tesla is a unit of measurement. More specifically, a tesla measures the strength of a magnetic field. 3T MRI, or 3 Tesla MRI, uses very powerful magnets that produce a 3-tesla magnetic field.
A 3-tesla magnetic field is twice as powerful as the fields used in conventional high-field MRI scanners, and as much as 15 times stronger than low-field or open MRI scanners. This results in a clearer and more complete image. Stronger magnetic fields also produce better images of soft tissues and organs than standard MRI scanners.
3T MRI is the fastest diagnostic magnetic resonance imaging technology available.
Patient Comfort
We are redefining the imaging experience with feet-first comfort options and an industry-leading set of coils that are lighter, offer more flexibility and greater coverage for a more comfortable experience.
Another advantage of 3 Tesla MRI is that the exams offer more comfort than typical MRI exams. Some patients may feel anxious or claustrophobic in traditional MRI scanners. 3 Tesla MRI offers a more spacious bore, or tube, and the patient's head can remain outside of the bore for scans that don't involve the spinal cord, neck, or head.
This technology is also the best and most accurate, non-invasive option for evaluation and diagnosis of the prostate.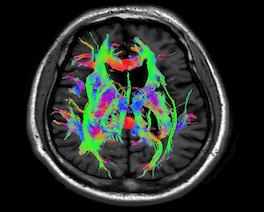 Quality + Safety = Peace of Mind
Put Your Mind at Ease. This Facility is ACR Accredited.

At Jupiter Medical Center, we are committed to keeping patients safe by providing the highest quality images with the lowest possible radiation doses. If you are concerned about radiation doses, look for the American College of Radiology (ACR) gold seal and put your mind at ease.
ACR accreditation means that our facility and team have gone through a comprehensive review. We have met the highest standards in radiation safety and image quality. ACR accreditation is recognized as the gold standard in medical imaging. We are proud to be accredited in all imaging modalities.
Our Board-Certified, Fellowship-Trained radiologists have a full range of diagnostic expertise to cover all of your imaging needs. They have met, or exceeded, the ACR guidelines for clinical excellence.
When it comes to imaging services, you have a choice. Choose Jupiter Medical Center's Imaging Services and put your mind at ease.
To schedule an appointment, please call 561-263-4414.
Jupiter Medical Center

We want to help you! If you have questions about our services and what we can offer you and your loved ones, please reach out.