Michael Loftus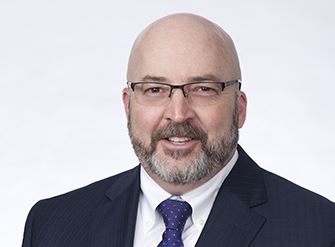 Michael Loftus
SVP & Chief Financial Officer
As Senior Vice President and Chief Financial Officer, Mike is responsible for maintaining the integrity and accuracy of financial operations, treasury, debt structure, revenue cycle, supply chain, decision support, and IT financial applications.
With over two decades at Yale-New Haven Health System, Mike brings extensive professional experience in finance, operations and growth. During his tenure at Yale, he served as the VP of Finance for Yale New Haven Health, CFO for Northeast Medical Group (1000 physicians at 130 sites), Director of Financial Operations for the Children's Hospital and Director of Budget and Financial Planning for Yale New Haven Health with responsibilities for Revenue Analysis, Financial Planning and Budgeting for Yale New Haven Hospital, Bridgeport Hospital and Greenwich Hospital.
Mike was part of the core strategic team that launched Smilow Cancer Hospital in New Haven as well as built access points for cancer care across the state. He also served as the health system's point person with the Yale School of Medicine, helping bridge the hospitals with academic medicine. Most recently Mike served as SVP of Operations for Musculoskeletal/Surgical/Anesthesia services and developed programming for the new Neuroscience Center under construction on the New Haven campus.
Jupiter Medical Center

We want to help you! If you have questions about our services and what we can offer you and your loved ones, please reach out.