Rogerio C. Lilenbaum, MD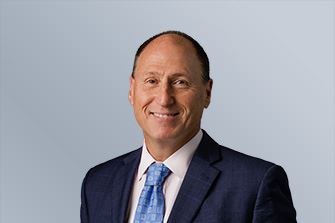 Rogerio C. Lilenbaum, MD, FACP, FASCO
Senior Vice President and Chief Physician Executive
As Senior Vice president and Chief Physician Executive, Dr. Rogerio Lilenbaum serves as the Director for the Anderson Family Cancer Institute, leads Jupiter Medical Center's Physicians Group, and spearheads clinical research and Graduate Medical Education at Jupiter Medical Center.
Prior to joining Jupiter Medical Center, Dr. Lilenbaum served as the Director of the MD Anderson Cancer Center at Banner Health, leading over 140 physicians at 10 sites. Previously, he was a Professor of Medicine at Yale and served as Chief Medical Officer at the Yale Cancer Center where he developed and provided oversight of clinical programs, clinical operations, network development and integration. Dr. Lilenbaum also served as Chief Medical Integration Officer at Yale New Haven Health where he developed integrated care models, which led to standardization and optimization of clinical care and patient experience across medical groups and delivery networks in the system.
Dr. Lilenbaum is an experienced research scientist, having earned a Masters degree in Clinical Investigation from Harvard and completing a research fellowship at University of California San Diego Medical Center. He has published more than 100 manuscripts/abstracts and launched the clinical trials program at Cleveland Clinic Florida while serving as the chairman of their Cancer Institute prior to 2013.
Having completed Hematology/ Oncology Fellowship at Washington University School of Medicine in St. Louis Missouri, he is a board-certified medical oncologist with expertise in thoracic malignancies. Dr. Lilenbaum is consistently named as one of America's Top Physicians and America's Top Oncologists.
Jupiter Medical Center

We want to help you! If you have questions about our services and what we can offer you and your loved ones, please reach out.