Spine
Experience World-Class Spinal Care at Jupiter Medical Center
Advances in surgical techniques have transformed the field of spinal surgery. The Anderson Family Orthopedic & Spine Center of Excellence at Jupiter Medical Center is staffed by physicians who are highly experienced at spinal conditions and injuries.
The medical team specializes in a range of treatment options: minimally invasive techniques, complex reconstructive procedures, innovative treatments, and a comprehensive program for failed back surgery.
Here's What to Expect at The Anderson Family Orthopedic & Spine Center
Your Jupiter Medical Center team includes surgeons, pain management specialists, anesthesiologists, certified orthopedic nurses and rehabilitation therapists.
The center's Health and Rehabilitation division offers:
a preoperative strengthening program to prepare you for surgery
inpatient and outpatient services
aquatic therapy in the only indoor, heated pool throughout Palm Beach County and the Treasure Coast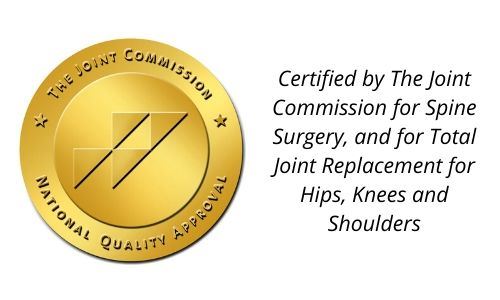 Jupiter Medical Center

We want to help you! If you have questions about our services and what we can offer you and your loved ones, please reach out.